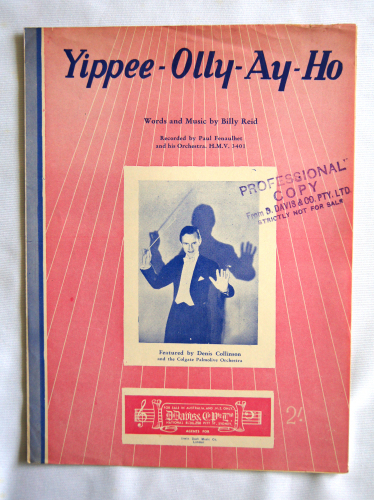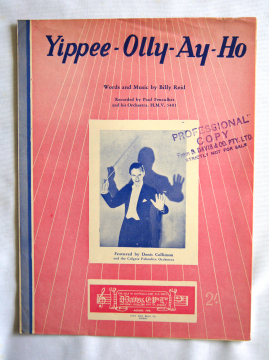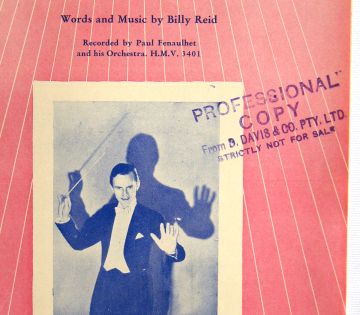 Yippee-Olly-Ay-Ho
Description
Brightly coloured sheet music for Yippee-Olly-Ay-Ho printed in ink and blue the item shows Denis Collinson in a photo as he conducts the Colgate Palmolive Orchestra.
Samped professional copy only it is in very good condition with no obvious signs of wear along the edges.
Published by D. Davis and Co Pty Ltd.
Branding
: Yippee-Olly-Ay-Ho
Physical Attributes
: Paper music sheets
Company
: D. Davis and Co Pty Ltd.
Condition
: Damaged -
Very Good
- Near Mint - Mint - Pristine
Rarity
: Common - Obtainable -
Hard to Find
- Rare - Extremely Rare