Australian Bricks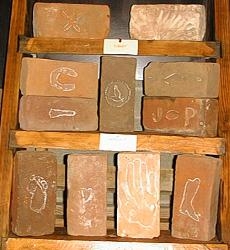 Brick Yards from 1770 - Today
Collecting Australian colonial or more recent clay fired house bricks has been an interesting past time for many Aussies for years.
Not too long after settlement the production of house bricks began. The earliest colonial bricks were some what smaller in size than those we use today. They were sun dried and not high temperature fired as we have today.
Often the use of child labor would be called upon in the commercial production of bricks in early colonial days.
Wooden press moulds were used to form the brick and lead shaped markers were used to brand a frog in the brick attributing it to local brickyards. - The frog is referred to as the hollow in the centre of the face of the brick. This centre helps the bricks to adhere in construction.
A reference book was written years ago on this subject titled, I think, 'From 6 to 6 we toil' and I believe a N.S.W. collector is in the process of collating information with the intention of putting together a long awaited book. Time will tell.
I found this interesting reference on the Clay Brick and Paver Institute Website. Brick Tales. The author mentions a thumb print in the brick was used as a tally mark. This was not always the case as the clay would stick to the moulds and would sometimes need to be pushed out by the thumbs pressed in diagonal corners. And some times if you look very closely one will see that these thumb prints are quite small, these could be child thumb prints.
The National Museum of Australia purchased a small collection of Convict Bricks from David Westcott Auction House.
Convict bricks
This collection consists of five convict bricks that were purchased at public auction. The vendor is a private collector who advised that at least two of the bricks are from the Windsor/Richmond area of New South Wales.
The convict era has long been of interest to historians but ordinary Australians have often been less than willing to embrace their convict origins. The shame of convict ancestry has only recently been replaced by pride. It is perhaps partly due to this shame that little material culture from the convict period remains. Convict-made bricks, because of their very nature, are among these few surviving objects. They provide a link to the earliest days of the British settlement of Australia.
Historical Dates
1770 From our early establishment the hunt for good brick clay is a priority.
Today Bricks today continue to be a main form in construction.
| | | |
| --- | --- | --- |
| Year of Origin | Physical Attributes | Branding |
| 1770 + | Household Brick | Heart |
| 1770 + | Household Brick | Diamond |
| 1770 + | Household Brick | Spade |
| 1770 + | Household Brick | Club |
| 1770 + | Household Brick | Lizard |
| 1770 + | | The list is endless |
Australian Colonial Bricks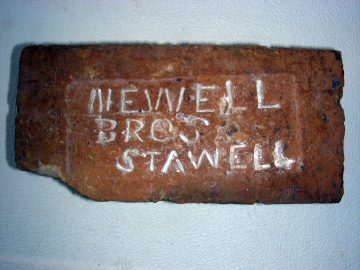 Newell Brothers Stawell Victoria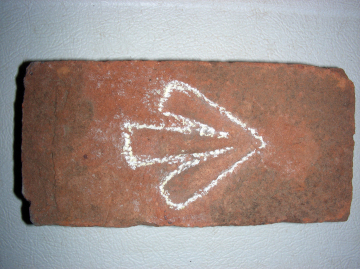 Government Broad Arrow Sydney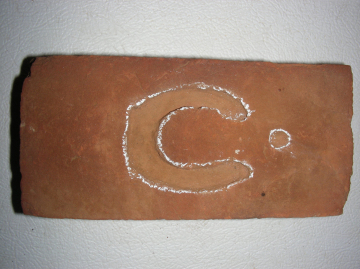 Horse Shoe with a Dot Bathurst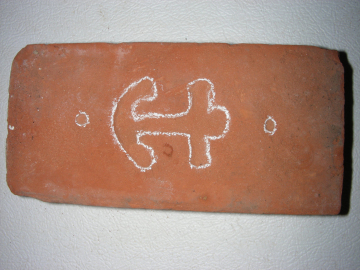 Anchor & dots Wellington New South Wales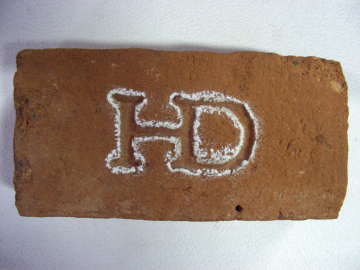 HD Yass New South Wales