Castlemaine Vintage Bazaar
Antique Bottles - Stall 704
9 Walker Street
Castlemaine Vic 3450
Phone: 03 5470 6555
7 Days a Week: 10am - 5pm
Stall 704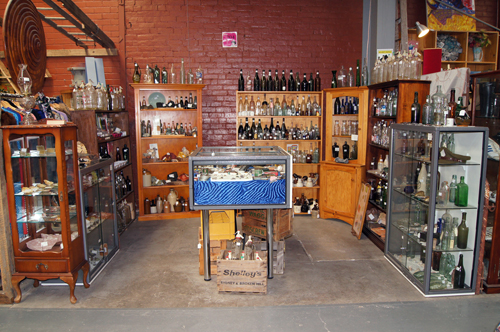 Bottles: Every imaginable type of bottle for props in shop, treasured relics or elite rare specimens for your collection.

Gemstones: A small selection of polished stones.

Crystals: The favourites, Amethyst, Citrine, Clear, Smokey and a few others.

Minerals: Many Australian samples, some harder to find items.

Pottery: Stone ware crocks, demijohns and a sort.

Jewellery: One off Silversmith crafted or cast rings. And others, all with natural gemstones.
Stall 704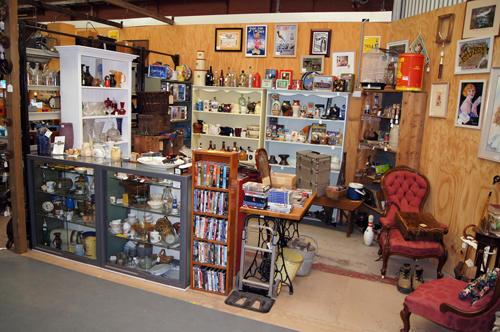 Antiques: A few fine olde world collectable items.

Motoring: Petrol cans, oil bottles and any other related items.

Whisky: Old Jock and all his competitors, water jugs and whisky related items.

Crystal Ware: Don't say! Glass as well - on the same line, oh!

Tobacco Tins: And a few other small cans. Look carefully to spot them.

Biscuit Tins: Good old favourites, Anzacs, Arnott's, MacRobertson....