Avoca Shop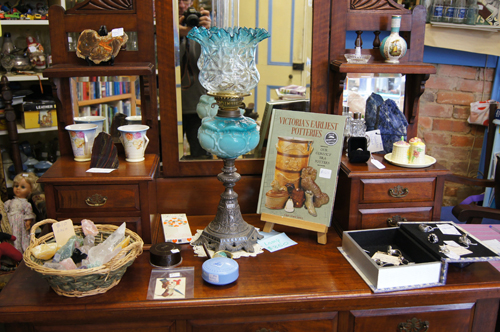 Antiques, Bottles, Collectables
Shop Address:
144 High Street, Avoca, Victoria
Open: Thursday to Monday
10.00 am - 4.00 pm

We stock interesting collections of Antiques, Bottles and Collectables from yesteryear. Many memories from your past and grandmas. Also a good selection of crystals, minerals and gemstones. Something of interest for all visitors. Come on in for a browse.

The Antiques, Bottles, Collectables Shop is at 144 High Street Avoca on the Sunraisia Highway, just 65km from Ballarat, 75km from Bendigo and about 1 1/2 hours easy drive from Melbourne.

Hope you enjoy your browse, even better if you find that elusive treasure for your collection.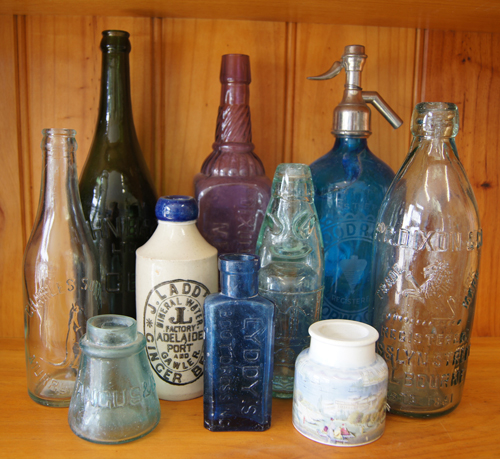 Antique Bottles

Browse a Large selection of antique bottles from early Australian Goldfields circa 1850's through to vintage Fowler Jars.
Every variety of old bottle you can imagine. Many small towns had their own Soft Drink factory making Lemonade or Ginger Beer. What's your home town?

Also many other glass containers available as used by various merchants over the years.
Come and visit our shop in Avoca to browse the large selection of bottles we have in stock or browse through our online store. If you are looking for something in particular, you can always contact Ron and he will let you know whether he has any in stock.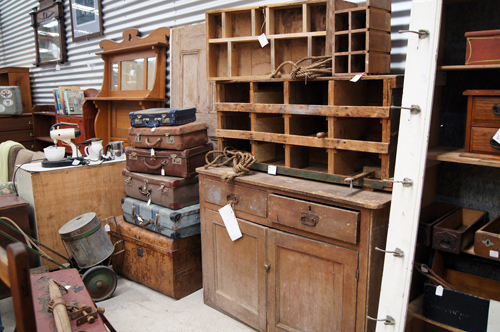 Antiques
Antiques are classed as anything over 100 years old. That was this year last century.

So what categorise as Antique? Everything from farm house furniture even though it may have been bush crafted or factory made Cedar chiffoniers, original kangaroo chairs or lady and gentleman walnut recliners. China, glass ware, clocks and classic time pieces.
Stop, look and amaze at another world, another time, before the pandemic, before the Great Wars. Discover and be intrigued by beautiful craftsman ship of antiques mostly built by hand without the use of robots or modern tooling.
Many trades and skills have been lost through time. If you don't know what an item was used as, please ask.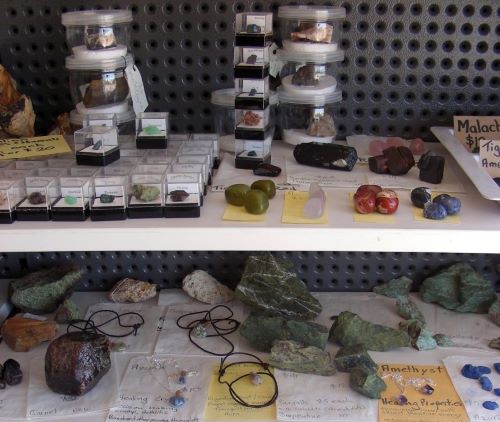 Gemstones & Minerals
We stock crystals, gemstone, mineral and reference books.
Australian Minerals
The Australian land mass has many unique land scapes and some of the oldest rocks on the globe. Many rare minerals are only found in a few locations. We have specimens from all over Australia.
Crystals
Discover the energy and power of natural crystals and healing stones. If you are after a single crystal, clusters or that special stone give us a call to see what's avaialable.
Gemstones
A selection of quality polished gemstones and the very popular rough rocks.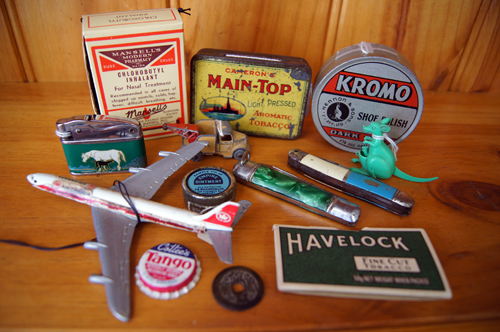 Collectables
Unravel the mystery of collecting.
Why do we collect? Is it a desire, a passion or an obsession? Who knows who cares! It's a lot of fun and you meet many nice people with a common interest whilst preserving items from yesteryear.
And what do they collect? Well just about everything ever made. Grocery shelf tins to Tobacco tins. Coke Cola collectables. Whisky water jugs to milk jugs. Local History and Australian books. Man cave items, garage and oil items or dolls. Many more interesting bits.
Get out there and discover the joy of collecting.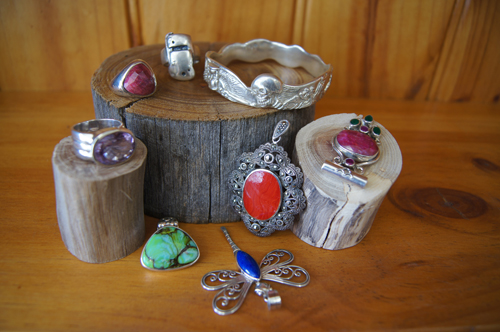 Jewellery
In store from the jeweller Peter Eccles a collection of hand crafted silver, many with natural gem stones, others are solid castings. Each item is an individual master piece. Take your time to observe the detailed workings.

Also various every day jewellery. Strictly limited by supply. Pick up in shop or at the Castlemaine Vintage Bazaar stall 704