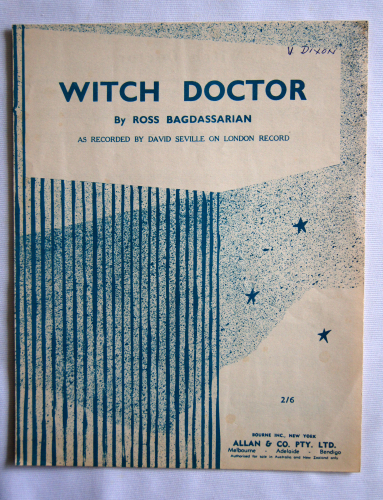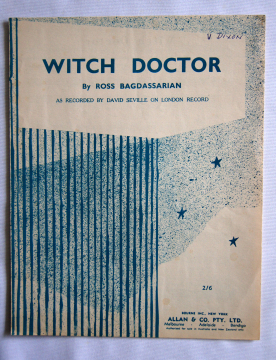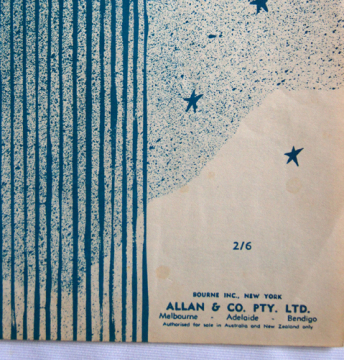 Witch Doctor
Description
Vintage sheet music for the lively song Witch Doctor by Rod Bagdassarian.
Printed in a blue/green ink abstract style this item is in very good condition. It does have a name written in ink on the top right corner.
Published by Allan and Co Pty Ltd.
The sheet is actualy green not blue, sorry poor image !
Physical Attributes
: Paper sheet music.
Company
: Allan and co pty ltd
Condition
: Damaged -
Very Good
- Near Mint - Mint - Pristine
Rarity
: Common - Obtainable -
Hard to Find
- Rare - Extremely Rare