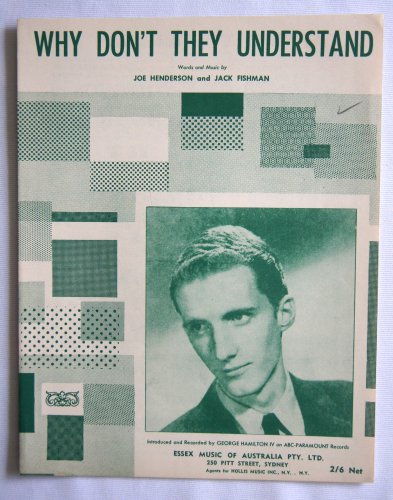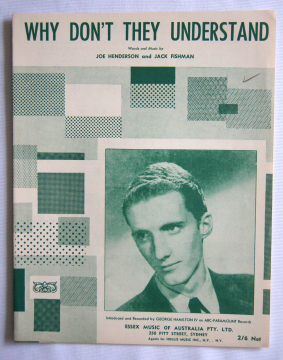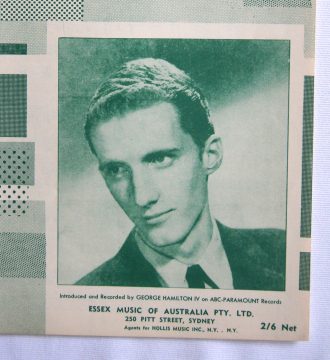 Why Don't They Understand
Description
Circa 1957 "Why Don't They Understand" is a song about young love.
The cover shows a photograph of George Hamilton IV and is printed in green ink and surrounded by geometric patterning.
Words and music by Joe Henderson and Jack Fishman
Published by Hollis Music Inc New York for Essex Music of Australia Pty Ltd.
Physical Attributes
: Paper
Condition
: Damaged - Very Good - Near Mint -
Mint
- Pristine
Rarity
: Common - Obtainable -
Hard to Find
- Rare - Extremely Rare