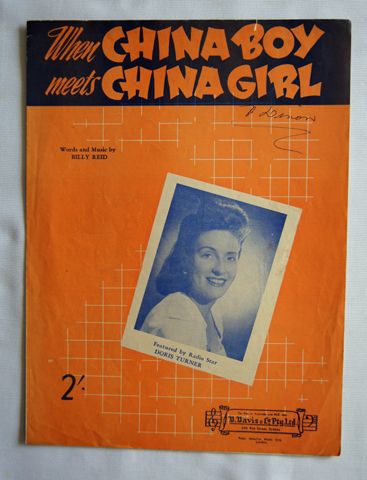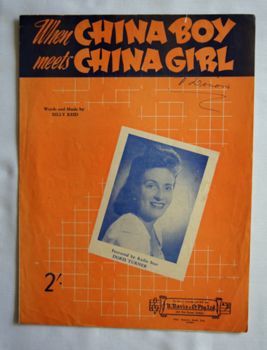 When China Boy Meets China Girl
Description
Vintage sheet msic printed in bright orange, black and grey featuring a photograph of smiling Radio Star Doris Turner.
Words and music by Bily Reid and distributed by D.Davis and co Pty Ltd.
There is a name written on the top right corner in ink.
Branding
: When china boy meets china girl.
Physical Attributes
: Paper sheet music
Company
: D. Davis and co Pty Ltd