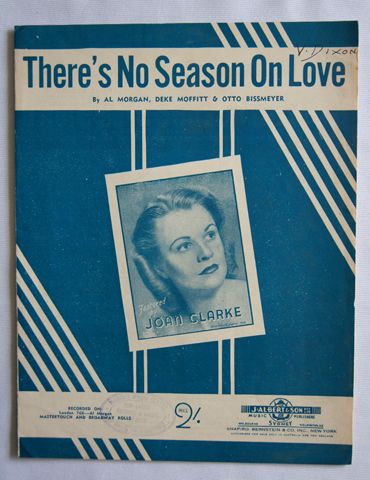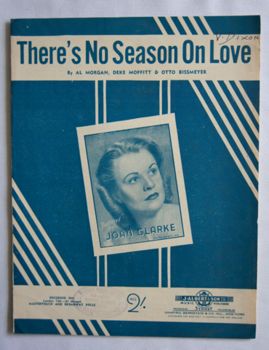 There's No Season On Love.
Description
Vintage sheet music for There's No Season On Love by Al Morgan, Deke Moffitt and Otto Bissmeyer from 1950.
The cover is in near mint condition with a name written on the top right corner in ink and a March's Music Centre stamp.
Printed in rich blue/green ink the cover features a photograph of the singer Joan Clarke.
Published by Shapiro, Bernstein and Co Inc New York for J. Albert and son Pty Ltd Sydney.