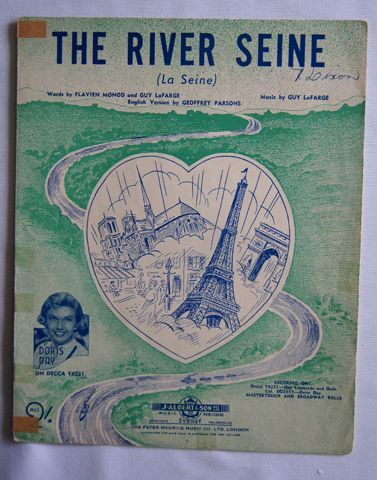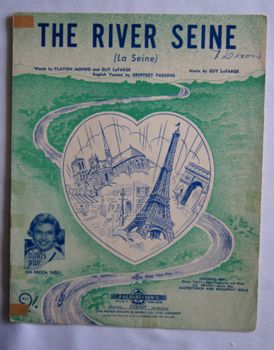 The River Seine
Description
Vintage sheet music for The River Seine by Flaven Monod and Guy LaFarge in both English and French.
The cover for this sheet music is a pen and ink landscape drawing in blue and green showing Parisian scenes such as the Eiffel Tower and The Arc de Triomphe inside a love heart over the river, off to one side there is a photograph of Doris Day who recorded this song on Decca.
There is a name written in ink on the top right corner and severasl pieces of tape holding the sheets together.
By the Peter Maurice Music Co Ltd for J. Albert and Co.