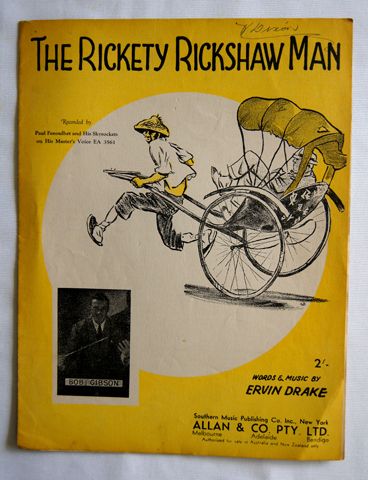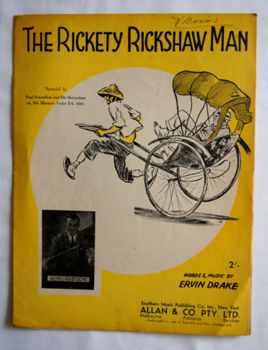 The Rickety Rickshaw Man
Description
Fantastically mobile this cover has a runner flying along with an overweight passenger on board his slightly ragged rickshaw.
Printed in black and yellow it also has a photograph of Bob Gibson. Words and music by Ervin Drake. Southern Music Publishing Co Inc New York for Allan and Co Pty Ltd Melbourne.
There is a name written on the top right corner in ink and inside there are several pieces of tape holding the inner sheets in place. Very little wear.