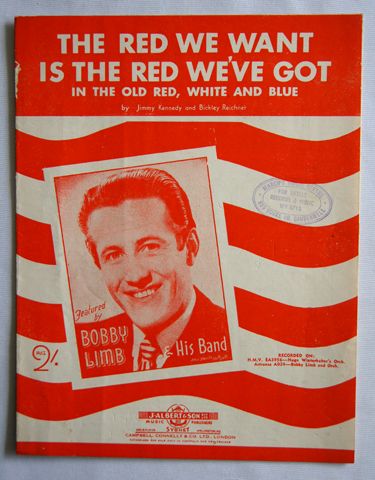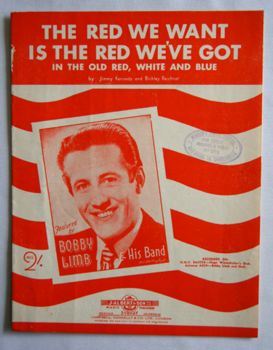 The Red We Want Is The Red We've Got (in the old red, white and
Description
A photograph of one of Australias leading entertainers Bobby Limb graces the cover of this patriotic song The Red We Want Is The Red We've Got (in the old red white and blue).
Printed in red ink it is near mint condition with a stamp from March's Music Centre in purple ink.
Published by Campbell, Connelly and Co Ltd London for J. Albert and son Pty Ltd Sydney.