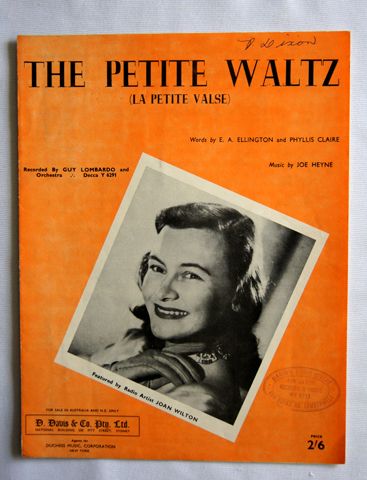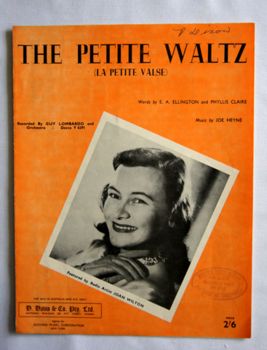 The Petite Waltz
Description
Featured radio artist is Joan Wilton whose photograph is the centrepiece of this cover of The Petite Waltz (La Petite Valse).
Printed in orange and black ink with words by E. A. Ellington and Phyllis Claire, music by Joe Heyne and Recorded by Canadian Guy Lombardo.
The cover has a name written in ink on the top right corner and a March's Music stamp, otherwise no signs of wear and in near mint condition. The inner sheet is held in place with two pieces of clear tape.
Published by Cuchess Music Corp New York for D. Davis and Co Pty Ltd Sydney.