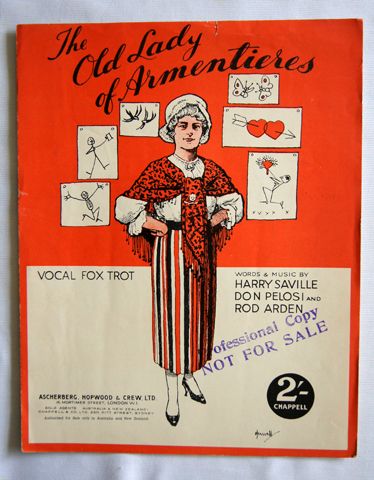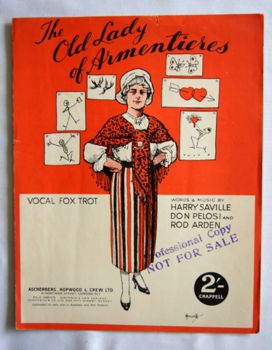 The Old Lady Of Armentieres
Description
A very confident old lady is shown on the cover to this sheet music, dressed in a long skirt and shawl she is surrounded by stick figure drawings of love.
Printed in black and red ink it is still as bright as the day it was printed. There is one small tear on the top edge of about 9mm and a professional copy stamp it is in near mint condition. Words and music by Harry Saville, Don Pelosi and Rod Arden.
Published by Ascherberg, Hopwood and Crew Ltd London for Cappell and Co Ltd Sydney.