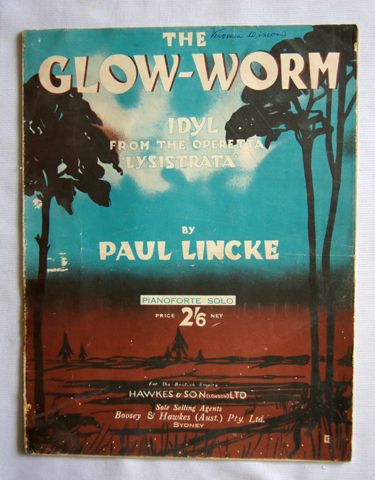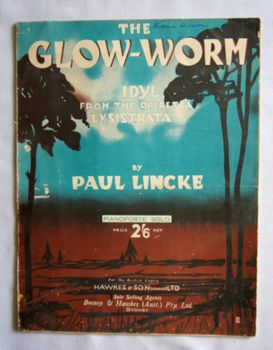 The Glow Worm
Description
For fans of German opera this item is the sheet music for The Glow Worm (gluhwurmchen) Idyl from the operetta Lysistrata.
Published by Hawkes and son (London) Ltd for Boosey and Hawkes (Aust.) Pty Ltd.
The cover is printed with muted tones of blue, ochre and chocolate, showing trees in a spare landscape. The music is intense and busy with a lovely aged look to the paper. There are some signs of wear along the spine, a name written in ink in the top right corner and the inner page is held in place with several pieces of clear tape.