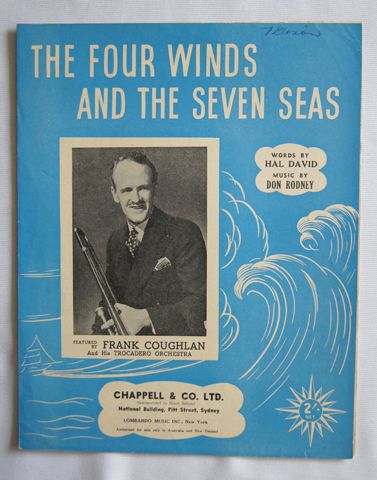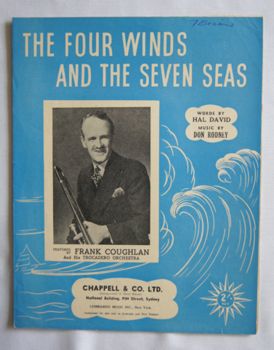 The Four Winds and the Seven Seas.
Description
The father of Australian Jazz, Frank Coughlan is pictured holding his trumpet looking every bit the dapper trendsetter that he was in Australian music.
Words by Hal David and Music by Don Rooney.
The cover of this sheet music is printed in light blue and black and has in the background waves breaking. There is a name written in the top right corner in ink. This item is in near mint condition.
Published by Lombardo Music Inc New York for Chappell and Co Ltd Sydney.