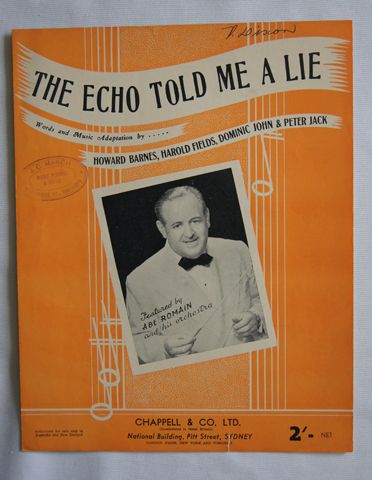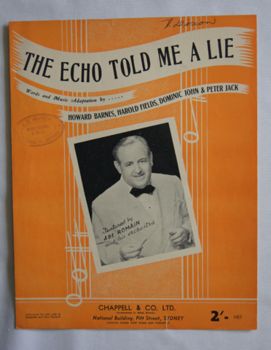 The Echo Told Me a Lie.
Description
Featuring a black and white photograph of Jazz musician and band leader Abe Romain (Adrian St Romain) on the cover surrounded by an orange music design.
The sheet music for The Echo Told Me A Lie is in near mint condition with only a name written in ink on the top right corner and a stamp from J. O. March.
Words and music adaption by Howard Barnes, Harold Fields, Dominic John and Peter Jack. Published by Chappell and Co Sydney.