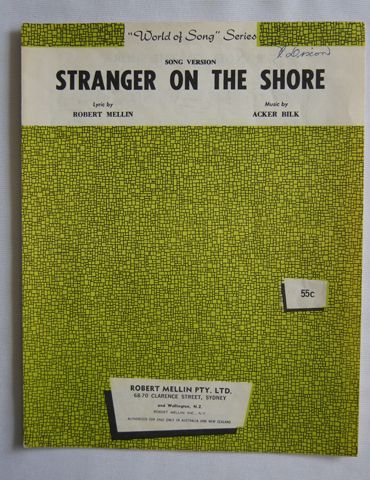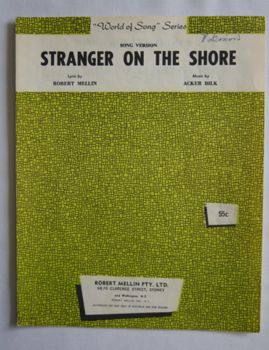 Stranger On The Shore
Description
Classic sheet music for Stranger on the Shore from the World of Song series.
Lyric by Robert Mellin and music by Acker Bilk who allegedly wrote this for his daughter.
Published by Robert Mellin of Sydney.
The front cover is printed in green and black in a simple repeating design, it has several pencil marks on the inner pages and there is a name written in ink on the top right corner.