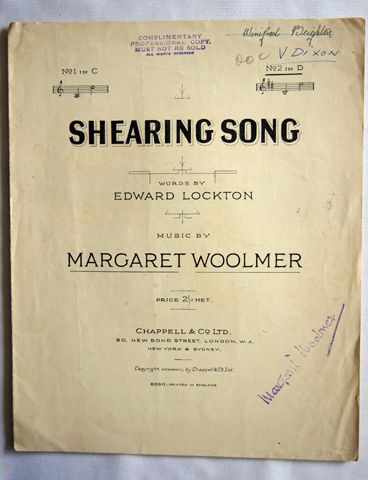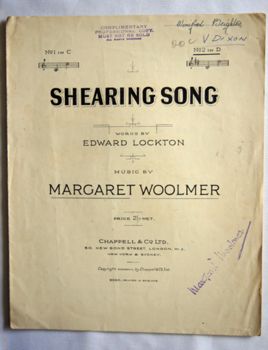 Shearing Song
Description
An Australian song about shearers moving from the Murray area northwards to Queensland, Shearing Song lyrics are by Edward Lockton and music by Margaret Woolmer.
Margaret Woolmers name is written on the cover in purple ink and may be her signature? Unknown.
There is a little wear on this sheet music with a price in pencil, two names written in the top right corner in ink and complimentary professional copy stamped in purple.
Circa 1928 this music is Ideal for bass or baritone published by Chappell and Co Ltd.