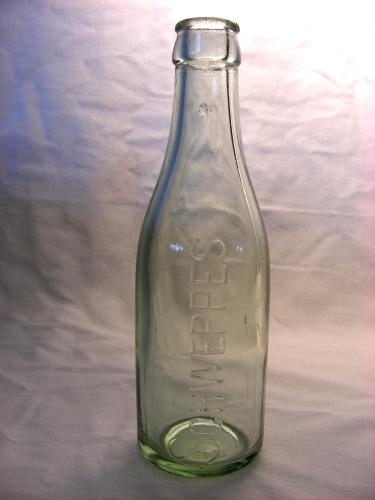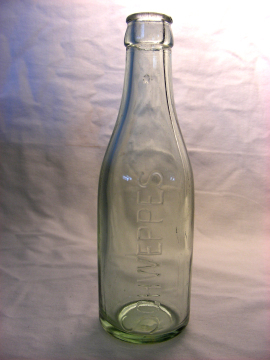 Schweppes 6oz
Type
: Aerated Water Crown Seal
Description
A 6 1/2 oz Crown Seal soft drink bottle from Schweppes.
There is a star mark on the neck of the bottle this was so as the merchant could pick out their own bottle when they were stacked in a crate.
Branding
: Branding may vary slightly on these bottles.
Front: Schweppes
Neck Reverse: Star
Base: agm, m, s185
Physical Attributes
: 5
6 1/2 oz, glass, crown seal bottle, aqua or clear
Condition
: Damaged -
Very Good
- Near Mint - Mint - Pristine
Rarity
:
Common
- Obtainable - Hard to Find - Rare - Extremely Rare