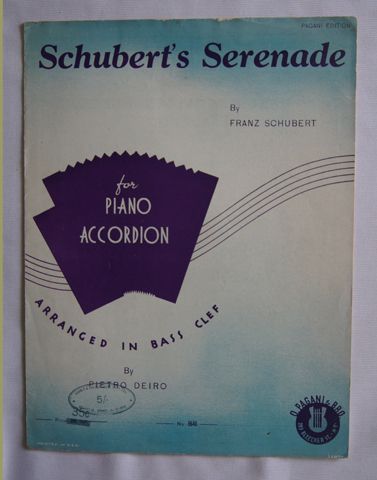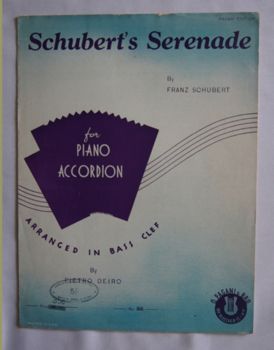 Schuberts Serenade
Description
Schuberts Serenade by Frank Schubert for piano accordian is in very good condition with small signs of wear, no pen or pencil marks and one Boosey and Hawkes price stamp on the front.
Published by O. Pagani and Bro. of New York for Bosey and Hawkes Sydney the cover is printed in purple ink on a shaded blue background.
Branding
: Schubert's Serenade.
Physical Attributes
: Paper sheet music.
Company
: Boosey and Hawkes