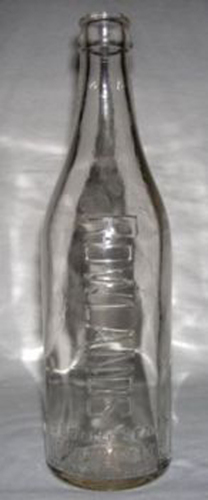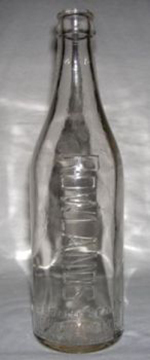 Rowlands Ballarat 13oz
Type
: Aerated Water Crown Seal
Description
Clear glass, 13oz lemonade bottle from the popular firm of Rowlands Pty Ltd established in Ballarat.
Crown seal mid 1940's in near mint condition.
Branding
: Branding may vary slightly on these bottles.
Front: Rowlands
Bottom: This bottle remains the property, of Rowlands Pty Ltd
Base: agm, M366, M ???
Physical Attributes
: glass crown seal 13oz clear lemonade bottle
Condition
: Damaged - Very Good -
Near Mint
- Mint - Pristine
Rarity
:
Common
- Obtainable - Hard to Find - Rare - Extremely Rare