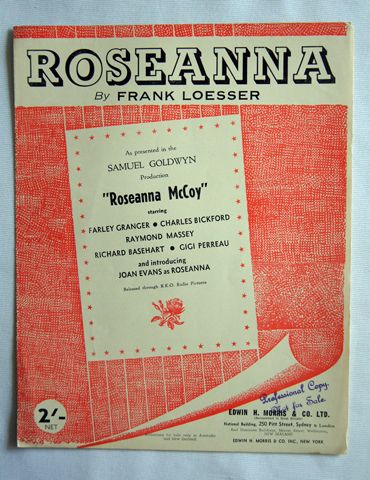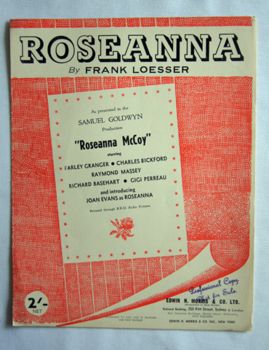 Roseanna
Description
Sheet music for the song Roseanna as presented in the 1949 film Roseanna McCoy about the Hatfield - McCoy feud.
Printed in light red and black, written by Frank Loesser, the cover is in mint condition with a Proffessional Copy stamp on the lower right corner.
Published by Edwin H. Morris and Co Ltd Sydney.