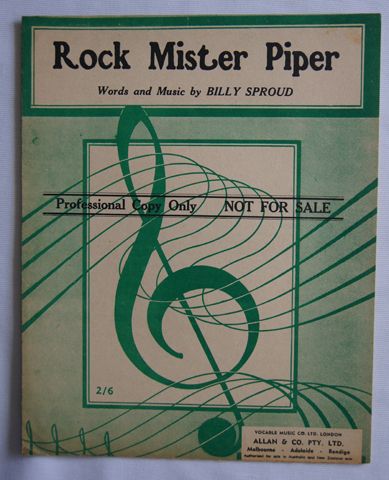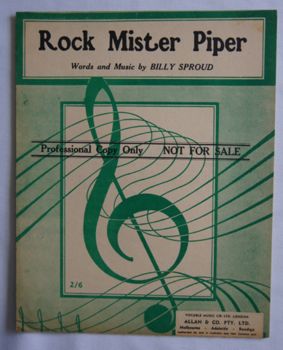 Rock Mister Piper
Description
Rock and Roll with a bit of Pied Piper folk lore as its theme.
The cover for the sheet music for Rock Mister Piper is printed in green and black ink with a large trable clef in the centre. Words and music by Billy Sproud and printed accross the front is Professional Copy Only Not For Sale.
There are no marks on the cover but the bottom edge appears to have been cut roughly during manufacturing. In near mint condition, no notations or marks of note.
Published by Vocable Music Co Ltd London for Allen and Co Pty Ltd Melbourne.