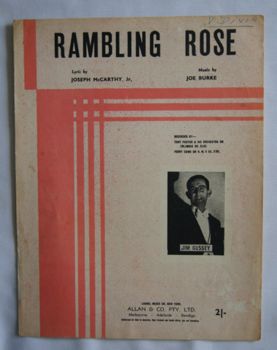 Rambling Rose.
Description
Rambling Rose sheet music featuring Conductor Jim Gussey on the cover.
Printed in red and black, lyrics by Joseph McCarthy music Joe Burke.
This cover is in near mint condition, it has a name written on the right top corner in ink and some light wear.
Published by Laurel Music Co New York for Allan and Co Pty Ltd Melbourne.