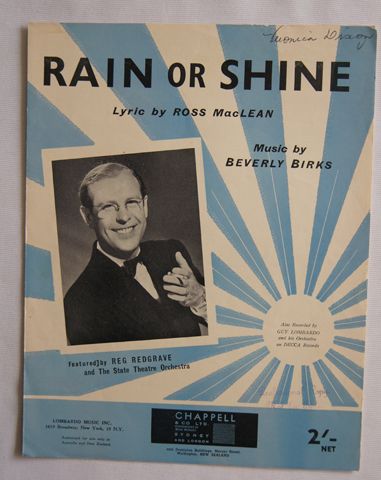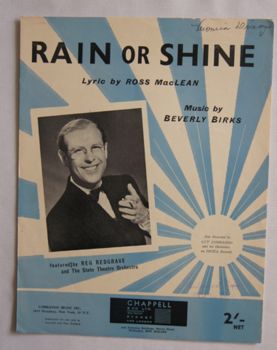 Rain or Shine
Description
From 1949 the song Rain or Shine sheet music.
It is in near mint condition with a name in ink on the right top corner and a light proffessional copy stamp in the lower.
Reg Redgrave (smoking a cigarette) from the State Theatre Orchestra's photograph is featured on the cover which is printed in black and pale blue ink.
Published by Chappell and Co Ltd Sydney.