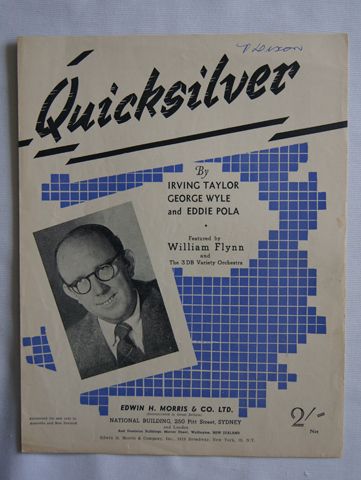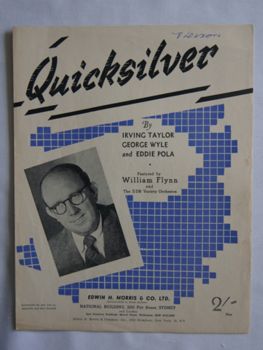 Quicksilver
Description
First recorded and then released by Doris Day in 1947 Quicksilver by Irving Taylor, George Wyle and Eddie Pola is a song about trying to hang onto the one you love.
The cover features a William Flynn photograph and is printed in blue and black ink. There is a name on the top right corner, is in near mint condition.
Published by Edwin H. Morris and Co Ltd Sydney.