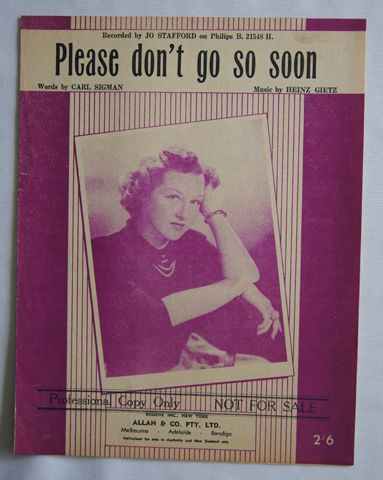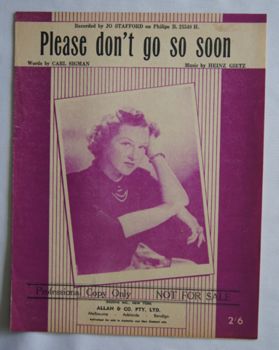 Please Don't Go So Soon.
Description
Jo Stafford who's photograph is featured on the cover of this sheet music, released the song "Please Don't Go So Soon" (Wenn Die Liebe Will) in 1955.
Printed in deep pink and black ink there is a professional Copy stamp accross the lower half of the cover, no signs of wear and is in mint condition.
Published by Bourne Inc New York for Allan and Co Pty Ltd Melbourne.