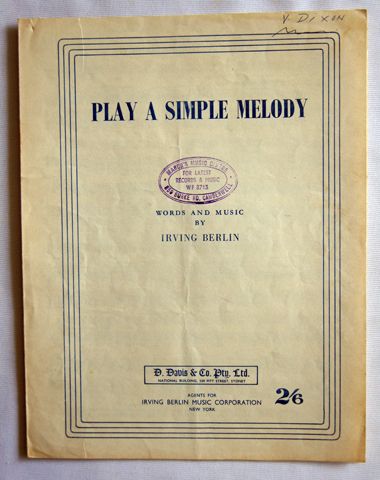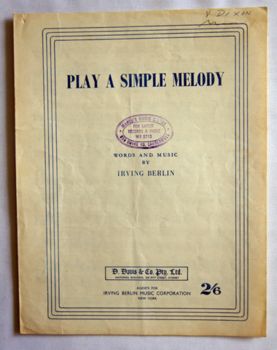 Play a Simple Melody
Description
Written in 1914 by the prolific Irving Berlin Play a Simple Melody has been performed by Bing Crosby, Jo Stafford, Jean Stapleton and many others. A classic Broadway number.
The sheet music is simply designed and printed in blue ink.
There is a name written in ink on the top right corner, a March's Music Certre stamp and few other signs of wear, it is in near mint condition.
Published by Irving Berlin Music Corp New York for D. Davis and Co pty Ltd.