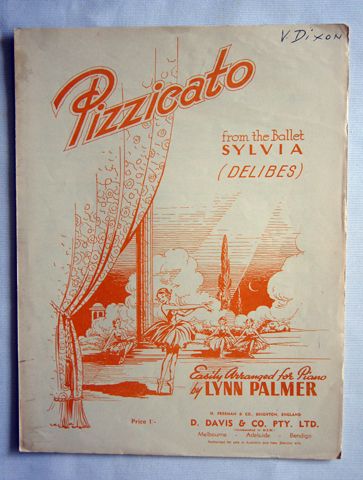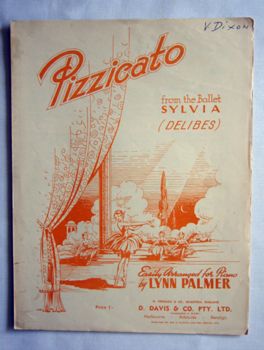 Pizzicato
Description
Pizzicato from the ballet Sylvia (Delibes) sheet music featuring a delightful drawing of four young ballerinas on stage.
Printed in ochre coloured ink, this item is in mint condition with no notations, names or stamps. Listening to this music will bring back memories of Warner Brothers cartoons.
Arranged by Lynn Palmer.
Published by H. Freeman and Co Brighton for D. Davis and Co Pty Ltd Melbourne.