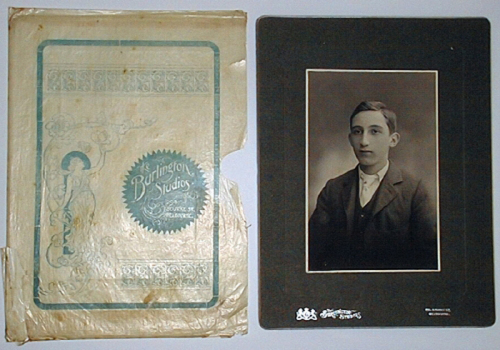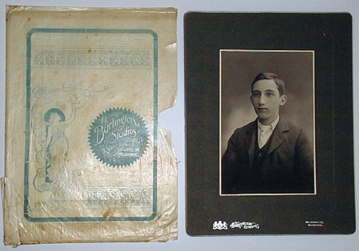 Photo Burlington Studios
Description
Carded photo of a "young man" done by The Burlington Studios , 294 Bourke St., Melbourne.
English Coat of Arms at the lower left side - indicating that this studio must have at some time worked for the Royal Family.
Note there is an isignia on the gentlemans tie, this maybe of some local signifiance.
The photo comes with the original envelope - a wax paper sleeve - How often do you see these sleeves?
Branding
: Front: (Photo of young man) The Burlington Studios , 294 Bourke St., Melbourne
Sleeve: The Burlington Studios , 294 Bourke St., Melbourne
Physical Attributes
: Carded photo with sleeve
Company
: Burlington Studios
Condition
: Damaged -
Very Good
- Near Mint - Mint - Pristine
Rarity
: Common - Obtainable -
Hard to Find
- Rare - Extremely Rare