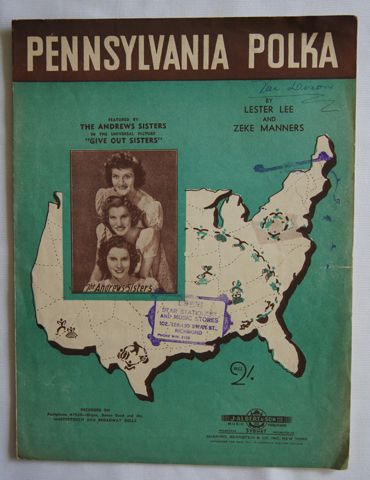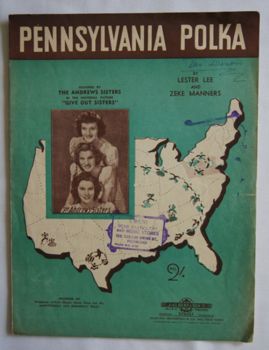 Pennsylvania Polka
Description
This sheet music cover features a photograph of the Andrews sisters who performed the song Pennsylvania Polka for the Universal Picture Give Out Sisters.
Printed in brown and a blue/green ink it also has a map of Pennsylvania. There is a name written in ink on the top right corner and a stamp for Star Stationary and Music Stores, very good condition.
By Lester Lee and Zeke Manners and published by Shapiro, Bernstein and Co New York for J. Albert and son Pty Ltd Sydney.