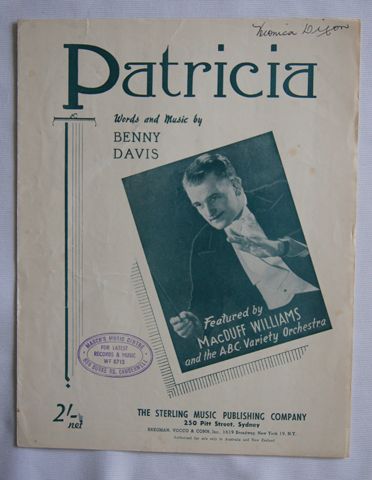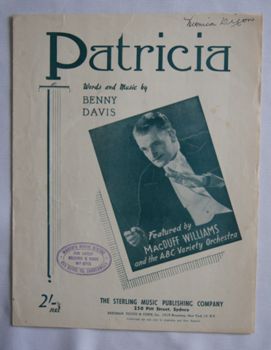 Patricia
Description
Patricia sheet music published by the Stirling Music Company SYdney.
Printed in green ink it features a photograph of MacDuff Williams, who conducted the ABC variety orchestra for nine years until his death in Nov 1952. Words and music by Benny Davis.
There is a name written in ink on the top right corner and a March's Music Centre stamp in purple. Otherwise in near mint condition.