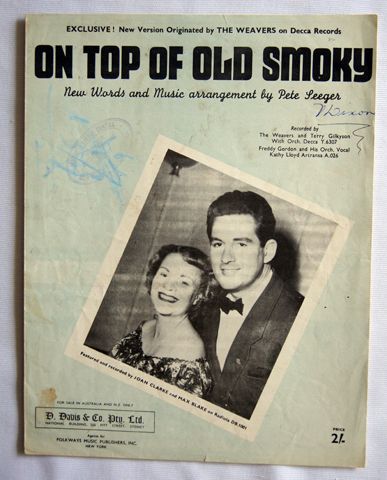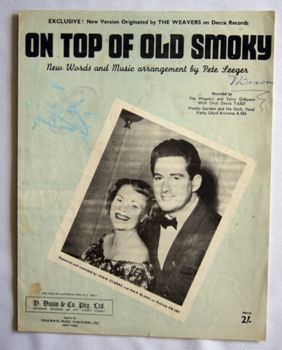 On Top Of Old Smoky
Description
Old sheet music for On Top Of Old Smoky by Pete Seeger.
The cover features a black and white photograph of Joan Clarke and Max Blake while the rest is printed in pale blue and black. It has a stamp for March's Music Centre a name written in ink and some blue pencil marks on the cover.
Published by Folkways Music Publishers Inc for D. Davis and Co Pty Ltd.