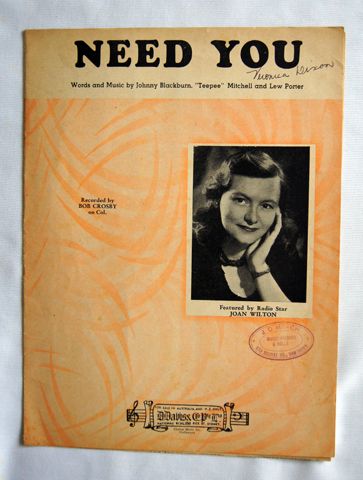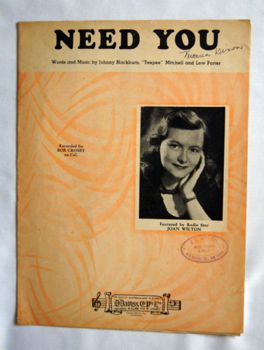 Need You
Description
Lovely old sheet music for Need You with a photograph of Radio Star Joan Wilton.
Printed in ochre and black this piece is in very good condition it does have a name written in ink in top right corner and is stamped J. C. March. Published by D. Davis Co Pty Ltd, Sydney.
Branding
: Need You sheet music.
Physical Attributes
: Paper sheet music.
Company
: D. Davis and co Pty Ltd