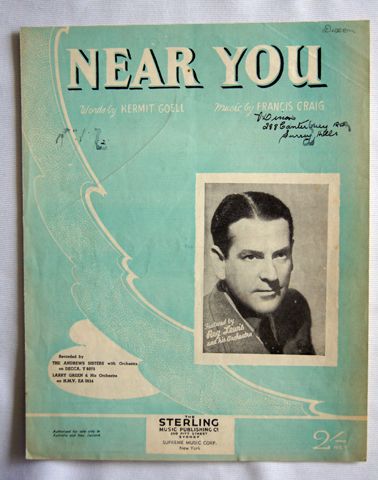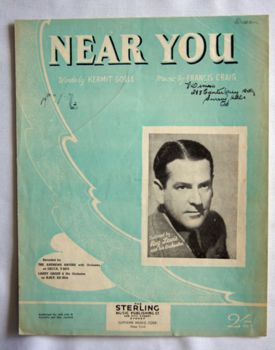 Near You
Description
Sheet music for the song Near You, the first pop hit record to come out of Nashville Tennissee. Words by Kermit Goell and music by Francis Craig.
The cover is in very good condition, it has a name written in ink on the top right corner and an ink mark on the left. Featuring a photgraph of band leader Reg Lewis it is printed in black and pale green ink.
Published by Supreme Music Corp New York for Sterling Music Publishing Co Sydney.