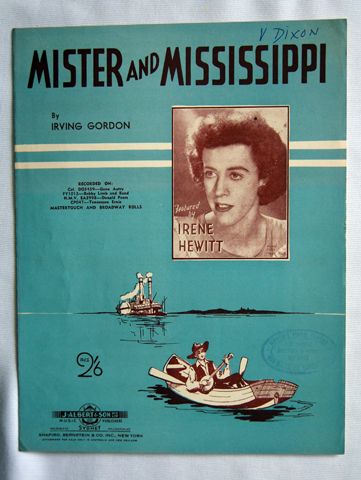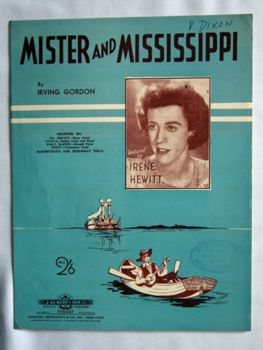 Mister and Mississippi
Description
Mister and Mississippi by Irving Gordon featuring the photograph of Australian singer Irene Hewitt on the cover.
Printed in blue and brown it also has a river scene with a paddle steamer and a young man in a row boat playing the banjo.
There is a name written in the top right corner in ink and a March's Music Centre stamp on the lower. It is in near condition with few signs of wear.
Published by Shapiro, Bernstein and Co Inc New York for J. Albert and son Pty Ltd Sydney.