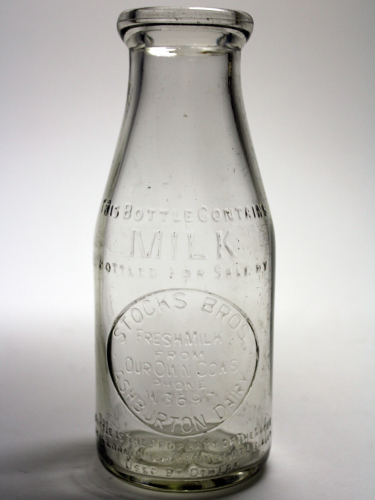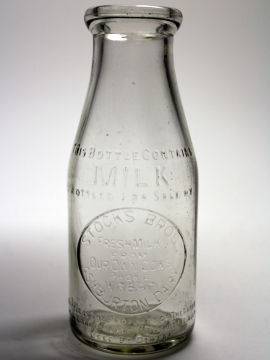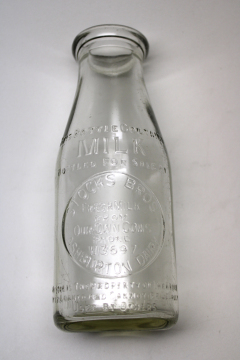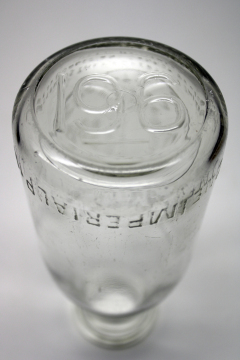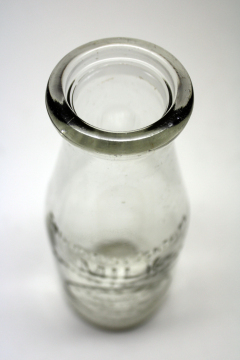 Ashburton Milk Bottle
Description
Stocks Bothers milk bottle. Fresh Milk From Our Own Cows. Ashburton Dairy.
Branding
: Front: Stocks Bros., Fresh Milk from our own cows, Phone WM 1697, Ashburton Dairy
Front shoulder: This bottle contains, Milk, bottled for sale by.
Round Bottom: Bottle is the property of the above, it is not loaned and cannot be legally, used by others.
Back: One Imperial Pint
Base: 196
Physical Attributes
: Pint, clear, wad top, glass milk, 1950ís
Condition
: Damaged -
Very Good
- Near Mint - Mint - Pristine
Rarity
: Common -
Obtainable
- Hard to Find - Rare - Extremely Rare