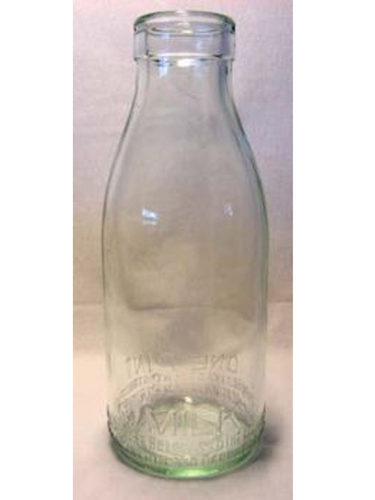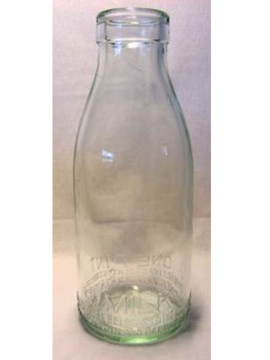 Geelng Milk Bottle
Description
As new milk bottle from the Gellong Milk Distrbutors. These bottles were found in a wooden crate ( as packaged by AGM [Australian Glass Makers] ) back in about 1950.
The milk bottle is in mint condition and has never been used.
Branding
: Front: One Pint
Back: 6, 37, Milk
Round Bottom: This bottle belongs to the members of the Geelong milk distributors, association and can not be used without written permission.
Base: G
Physical Attributes
: pint, glass, milk bottle, foil top
Company
: Geelong milk Distributors
Condition
: Damaged - Very Good - Near Mint -
Mint
- Pristine
Rarity
: Common -
Obtainable
- Hard to Find - Rare - Extremely Rare