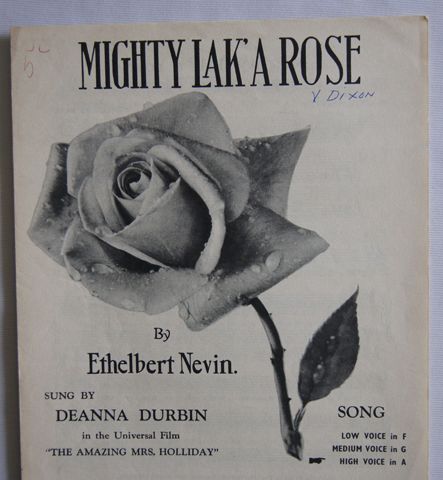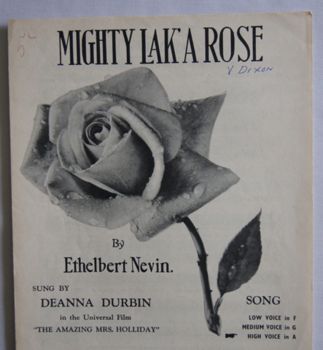 Mighty Lak A Rose
Description
Old sheet music for Mighty Lak' A Rose by Ethelbert Nevin featuring a photograph of a dew speckled rose in grey tones.
It references Deanna Durbin from the Universal Film The Amazing Mrs. Holliday and is printed by arrangement with The John Church Company by W. H. Paling Pty Ltd.
The cover is in good condition with blue inked name on right top corner a some red ink on the left, there are two notations inside.