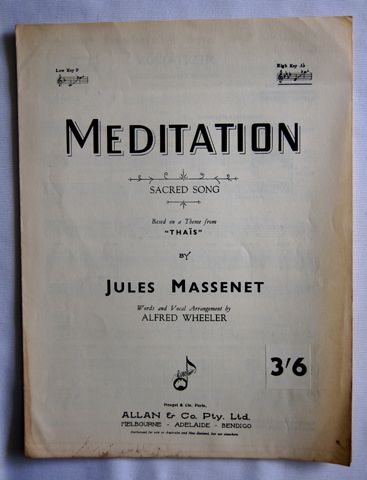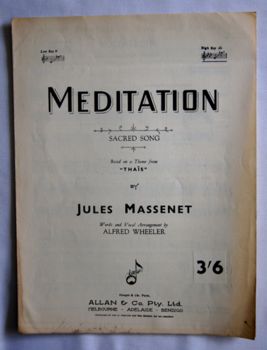 Meditation
Description
A religeous song of devotion titled Meditation - Sacred Song. Based on a theme from Thais by Jules Massenet. Words and vocal arrangement by Alfred Wheeler.
The cover to this sheet music is simple in design with at least five type styles and is printed in black ink. There is some discolouration around the edges of this piece and the price of 3'6 has been glued to the front.
Published by Huegel and Cie. Paris for Allan and Co Pty Ltd Melbourne.