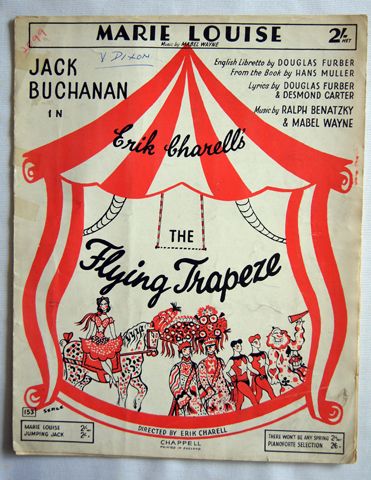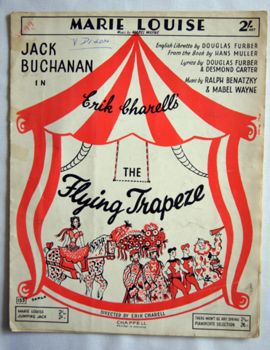 Marie Louise from The Flying Trapeze
Description
A great cover printed in red and black ink it shows a circus tent with clowns, acrobats, exotic peoples and horse riders. It is in very good condition with some pencil/pen marks and three pieces of clear tape holding the spine together.
Music by Mabel Wayne, lyrics by Douglas Furber and Desmond Carter from the book by Hans Muller.
This sheet music for "Marie Louise", Jack Buchanan in Eric Charells' The Flying Trapese was published by Chappell and Co Sydney.