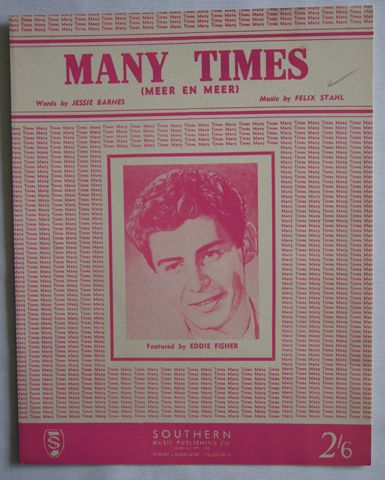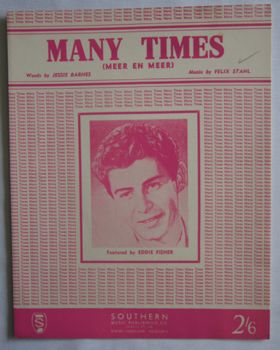 Many Times
Description
First charting in 1953 as a vocal piece "Many Times" or Meer en Meer as it was originally called in its Dutch speaking northern Belgium home was a success for Eddie Fisher. Words by Jessie Barnes and music by Felix Stahl.
This music cover has a photograph of Eddie Fisher surrounded by the words "Many Times" repeated all in pink.
Published by Southern Music Co. There are no marks or signs of wear on this item, mint condition.