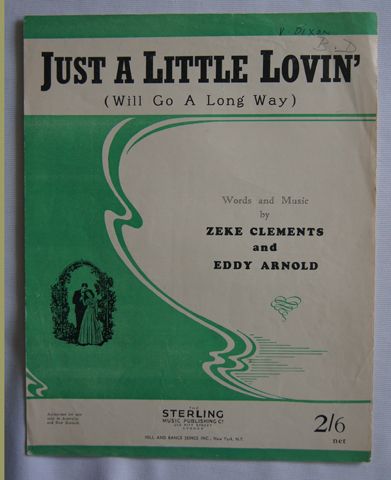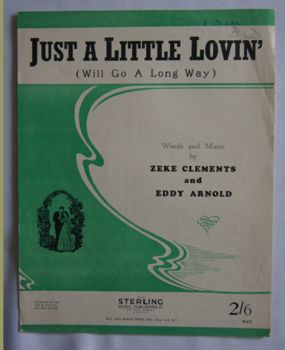 Just a little Lovin'
Description
Country singer Eddy Arnold and Zeke Clements wrote the words and music to Just A Little Lovin' (will go a long way) a B side charting in 1948.
The cover is printed in green and black ink and shows a drawing of a happy couple in front of an arbour.
There is a name written in ink on the top right corner, no other marks, notations or wear visible.
Published by Hill and Range Songs Inc New York for the Sterling Music Publishing Co Sydney.