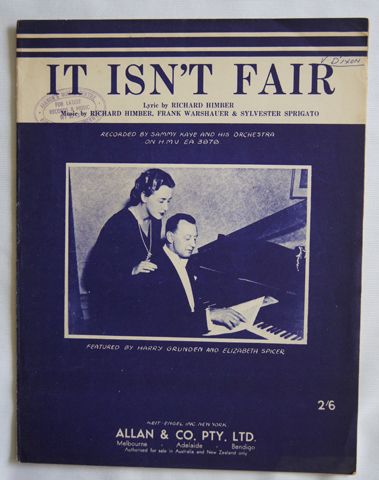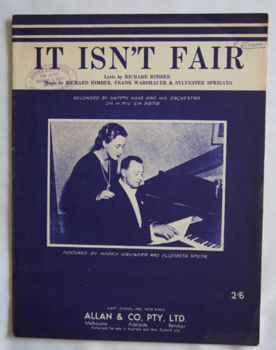 It Isn't Fair
Description
Vintage sheet music for the song It isn't Fair, lyrics by Richard Himber. Music by Richard Himber, Frank Warshauer and Sylvester Sprigato.
A lovely deep purple cover photograph showing Harry Grunden and Elizabeth Spicer. The cover has a stamp from March's Music Centre and a name written in ink on the top right corner, no other marks and very little wear along edges.
Published by Keit-Engle Inc New York for Allan and Co Pty Ltd.