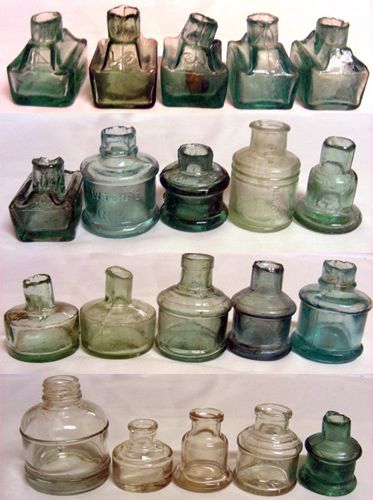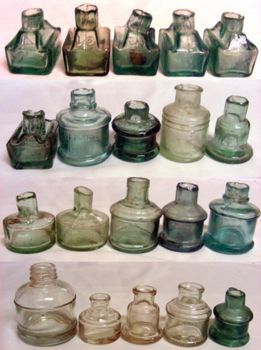 Ink bottle
Description
A varied selection of ink bottle from circa 1880 - 1930. Many of these bottles are full of character -bubbles and faults as they were mass produced as a one time use item by small glass works. They vary in density and colour. The rectangular ones are known as Cabin Ink Bottles and many of the others are Australian brands.
Please contact me as I can email images of the ink bottles that are in stock at present.
The price for an ink bottle is $10 each, if you are wishing to purchase any quantity please check with me as the postage will be less.
I have some inks that are in good condition for $5.
The ink bottle pictured are samples, please contact me to ask what ink bottles I have in stock, as these may vary in character slightly.
Branding
: some are numbered 1 - 16
Physical Attributes
: glass, cabin shape, aqua, shear top