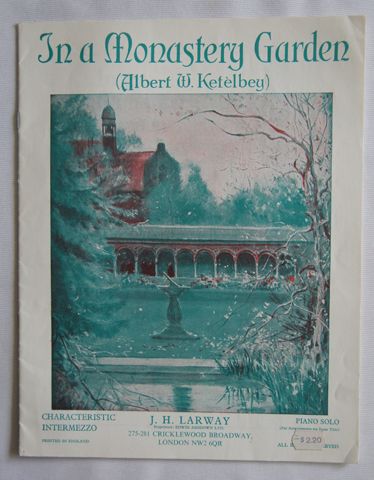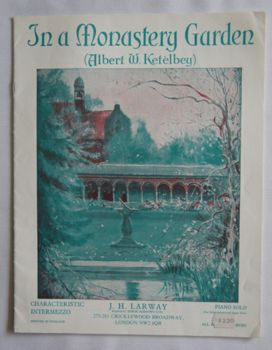 In A Monastery Garden
Description
A beautiful piano solo with a background of monks chanting, this piece runs to seven pages.
In very good condition it is unmarked but does have a price sticker on the lower right corner.
The cover is illustrated by a painting of a religeous building (including black garbed monks) with a sundial and water in the forground framed by trees. It is printed in green and red ink.
Published by J. H. Laraway London.