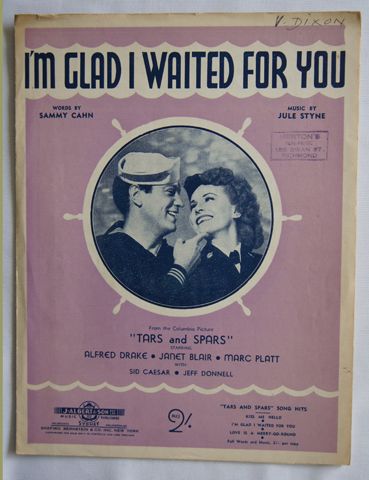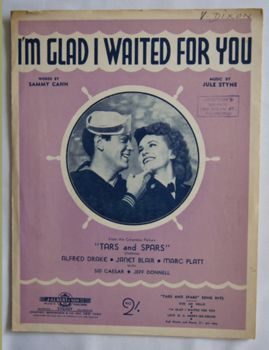 I'm Glad I Waited For You.
Description
From the movie Tars and Spars, sheet music for the song I'm Glad I Waited For You. Starring Alfred Drake and Janet Blair who are pictured on the cover in a ships wheel.
This item is in near mint condition with a Merton's shop stamp and a name written in ink on the top right corner. Printed in pink and navy blue. Words by Sammy Cahn and music by Jule Styne.
Published by Shapiro, Bernstein and Co Inc New York for J. Albert and son Pty Ltd Sydney.