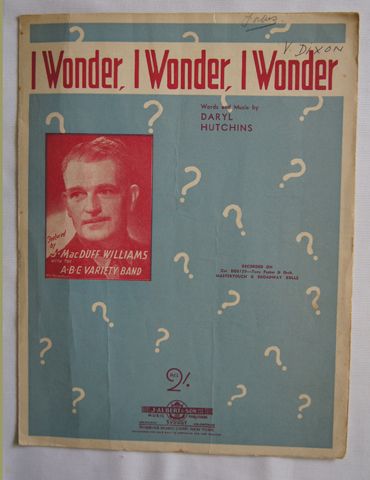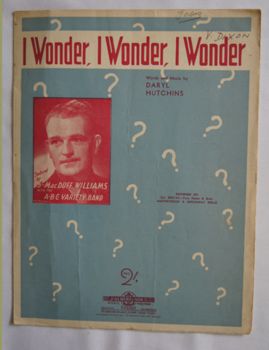 I Wonder, I Wonder, I Wonder.
Description
I Wonder, I Wonder, I Wonder was written by Daryl Hutchins c 1947.
This sheet music is in near mint condition with a name written in ink on the right top corner and few other signs of wear.
It is printed in pale blue and red ink. There is a photograph of Conductor J. MacDuff Williams to the left and question marks scattered over the rest of the cover.
Published by Robbins Music Corp New York for J. Albert and son Pty Ltd Sydney.