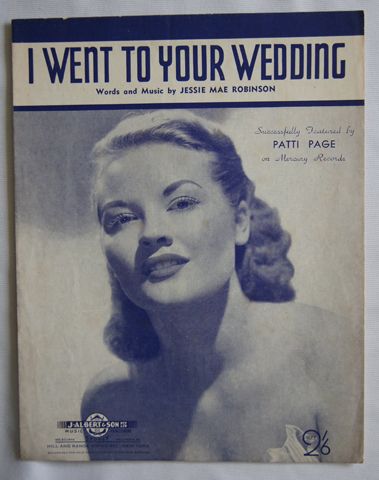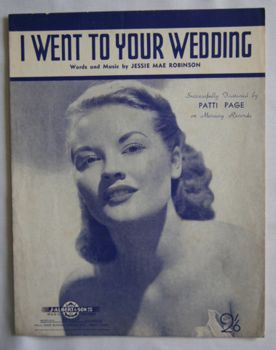 I Went To Your Wedding
Description
#1 hit for Patti Page in 1952 "I Went To Your Wedding" is a song about love and loss.
The cover is unmarked and in mint condition featuring a full size photograph of Patti Page in black and grey tones.
Words and music by Jessie Mae Robinson and published by Hill and Range Songs Inc New York for J. Albert and son Pty Ltd.