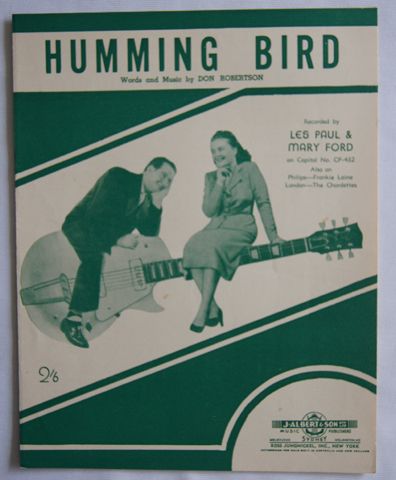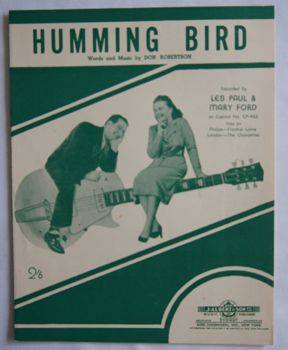 Humming Bird
Description
From the mid 50's a charming folk tune about a fickle heart.
The cover, printed in green ink has a photograph of Les Paul and Mary Ford sitting on a guitar. Words and music by Don Robertson.
It is in mint condition with no marks or signs of wear.
Published by Ross Jungnickel Inc New York for J. Albert and son Pty Ltd in Sydney.